Get to know Laurie...
Meet Laurie Zokoe, the driving force behind our esteemed real estate team. Born and raised in the heart of West Michigan, Laurie has deep roots in the community. She now serves as our Team Lead and Listing Agent Specialist. With over two decades of experience in the real estate industry, Laurie's wealth of knowledge and expertise is second to none.
What sets Laurie apart is her unwavering commitment to her community. She's not just a real estate professional; she's a neighbor, a friend, and a dedicated volunteer. Over the years, she's woven herself into the fabric of her community, lending a helping hand to family, friends, neighbors, and newcomers looking to buy or sell their homes. Laurie's passion for assisting people in their real estate journey shines through in everything she does.
One of Laurie's defining qualities is her dedication to staying at the forefront of the ever-changing real estate landscape. She recognizes that the industry is constantly evolving and is committed to keeping her skills and knowledge up to date. Laurie invests in herself and her team, ensuring they are equipped to provide the best possible service to their clients.
But Laurie's life isn't all about work. In her "spare time" – although it seems she doesn't have much of it – you can find her enjoying quality moments with her family and tending to her beloved horses. She's a familiar face at the local Walker Roadhouse, where she appreciates good food, great company, and the chance to unwind. Yet, her dedication doesn't stop there; you'll often find her diligently working in her office, fueled by her genuine love for what she does.
Laurie's love for her profession is evident in every facet of her life, from her commitment to the community to her continuous pursuit of knowledge. She is not just a real estate agent; she's a real estate partner, an advocate, and a trusted resource. If you're looking for someone who genuinely cares about your real estate journey, look no further than Laurie Zokoe and our dedicated real estate team.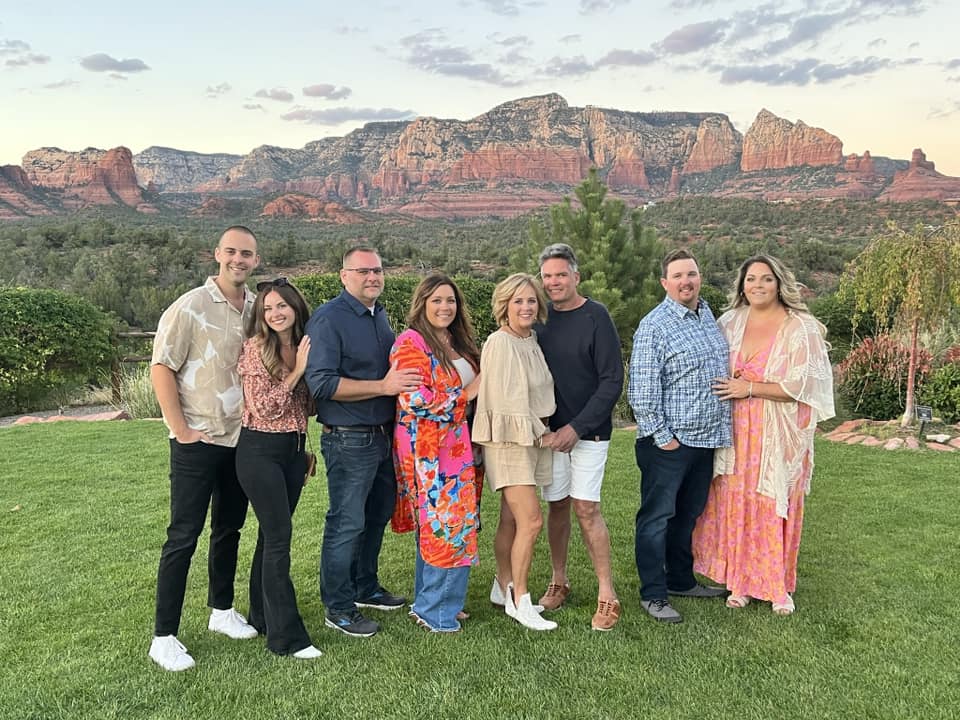 Laurie and her family on a 2023 trip to Sedona, AZ.